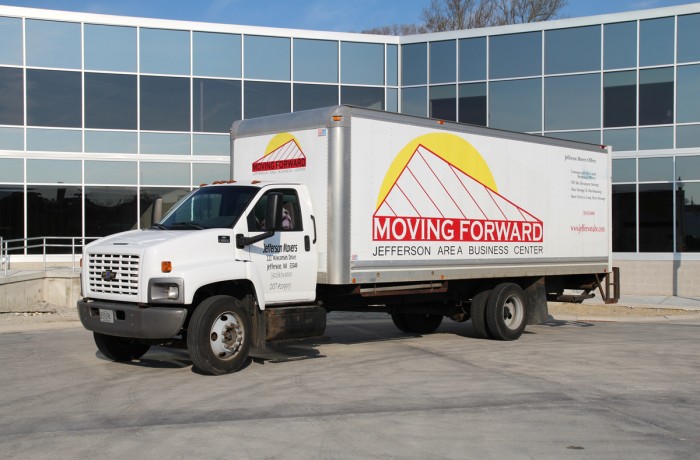 New Home, Office or Business Move
We put the easy into moving your home or business!
Our moving service can assist in packing and moving your residence or offices, small or large. Our staff cares about your valuables and will make sure that they arrive at their destination in excellent condition.
Anytime and anywhere you need us.Whether you're moving across town or across state, you can count on Jefferson Storage and Moving to be there for you.Our professionally trained movers and around the clock service let you pick up and go whenever you want. Let us carry, pack, and move your belongings. With our competitive prices and FREE moving estimates, you'll find our service unbeatable. Our staff is always there for you:
Home
Apartment
College moves
Base to base military moves
Moving belongings in and out of storage
Pianos
Full packing and hauling services
Professionally trained
Priority same day and next day service
Eco-friendly box disposal
Courteous, efficient, friendly, and stress-free service
Save money with affordable packing materials: Tape Packing paper Bubble wrap Plastic mattress bags Call 920-674-9000 or visit 222 Wisconsin Drive today for a FREE estimate.
---
Are you ready to move? Call Jefferson Movers
920-674-9000